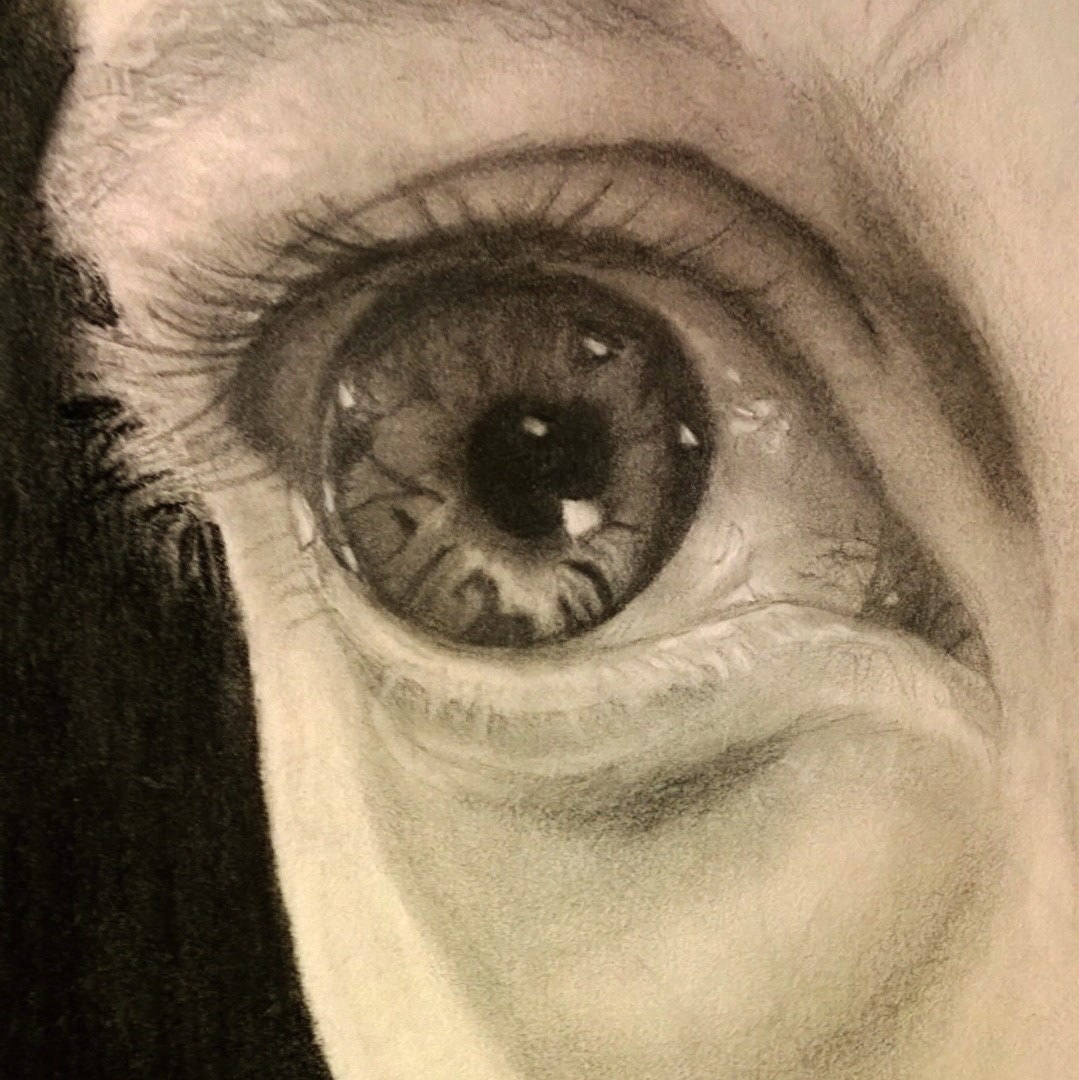 John Mullinax is a fine artist based in Canton, Michigan. His love affair with the visual arts took root in early childhood, and first blossomed in the 1970s through photography and a 110 format Vivatar pocket camera. Many years -- and several cameras -- later John realized that his passion for photography was partly due to the fact that he didn't know how to draw. With this realization, he began to teach himself to draw in 2015 and in June 2016 he became a professional artist. 
In November 2016 John entered his first art exhibition (the Belleville Area Community Art Show), and was humbled to receive a First Place award from the jurors. Over the last four years John's work has been selected by jurors for numerous exhibitions around Southeast Michigan, winning both juror and popular vote awards.  In 2018 John was humbled to receive the most popular vote wins from fellow artists and be selected by his artist peers in the Three Cities Art Club as the 2018 Artist of the Year.
Today, most of John's work consists of traditional dry media (such as soft pastels, graphite, and charcoal) or photography.  Additionally, John combines traditional and digital media to create hybrid works that are neither fully digital nor fully traditional, but that are simultaneously both natively digital and organic.   
Thematically, John's conceptual artwork deals with humanity's relationship with nature, humanity's bio-digital evolution, how individual human agency drives our understanding of our own identity, and the nature of knowledge and faith. John often explores two or more of these themes together, creating richly layered pieces that provide fertile soil for contemplation. 
In addition to his conceptual work, John also creates heirloom, quality fine art portraits in graphite pencil and charcoal.  His portraiture is inspired by his view that portraits are fundamentally about love, connection to each other, and the connection of future generations to their heritage. He accepts a limited number of commissioned portraits each year.  (See
Commissions
or
Contact
John for details). 
Finally, John's photographic work ranges from landscape to portraiture to abstract, most often exploring humanity's relationship with nature and portraying moments of natural beauty found in everyday life.  John's latest photographic project is a series of fine art photographs of performers made from the wings of a stage during their live performances.  Entitled "From the Wings," this series shows performing artists from a perspective we rarely see in person, exploring questions of identity and how we present ourselves to the world.  
Outside of creating his own artwork, John also fosters art in the community by serving as a board member on the Canton Commission for Culture, Arts, and Heritage. Previously, John also served as a board member of the Belleville Area Council for the Arts and as Curator for the Gallery at Westland City Hall.  
Prior to becoming a professional artist, John was a leader in both the private and the public sectors using creativity and innovation to address business challenges and make the world a better place. He holds an MBA from the University of Washington in Seattle, WA and a BA from the University of Puget Sound in Tacoma, WA.